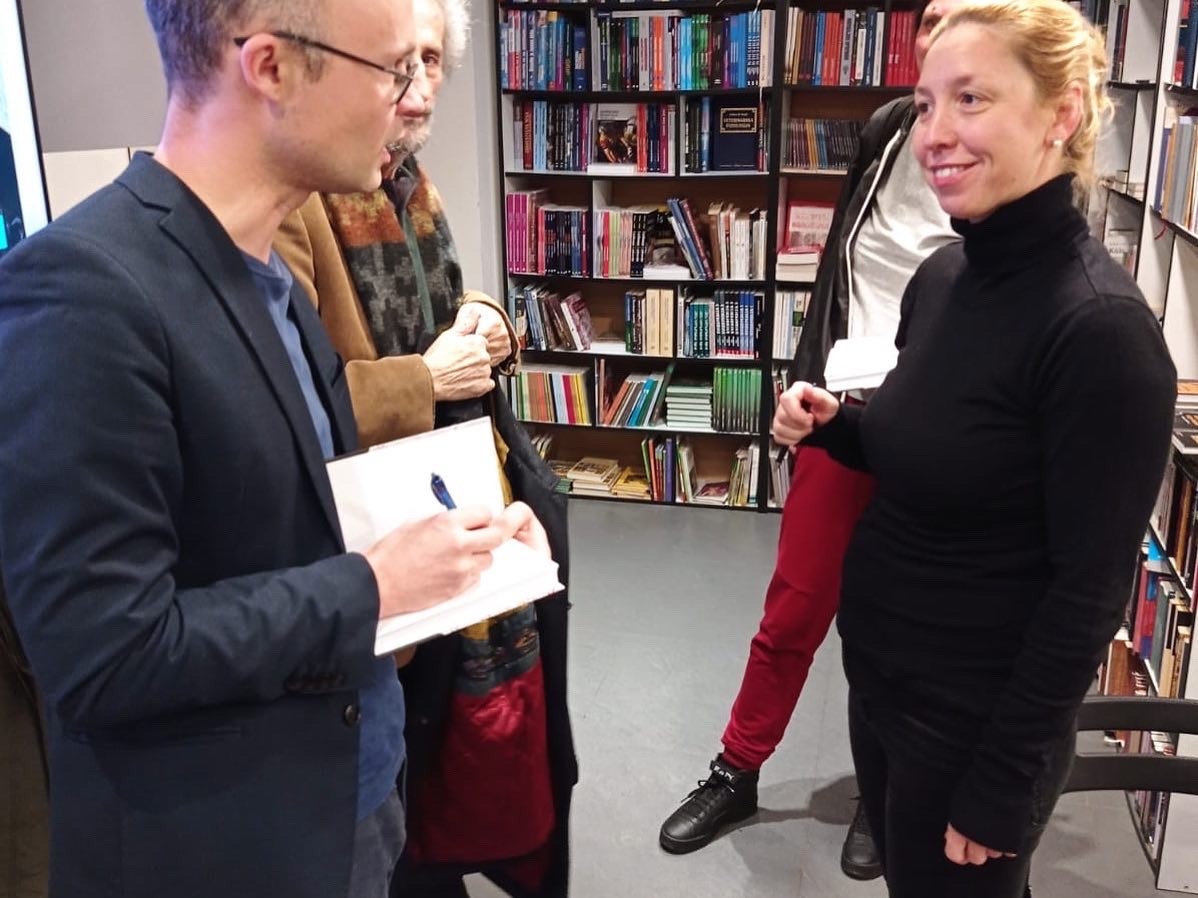 01 Feb

Promo-tour for "Vidovnjaci" (The Visionaries) in Serbia
In December, publisher Clio organized a number of promotional events in Serbia for the book "Vidovnjaci", about visionary thoughts on the future of Europe during and after the First World War. There was a book presentation in the beautiful bookstore Bulevar Books in Novi Sad and one in Kosmos (Bulevar) in Belgrade.
Every time I am in Serbia or when I learn about her work, I am impressed by the intellectual greatness and energy of Professor Jelica Novakovic (below on the picture), who was the coordinator of the Serbian/Croatian team of translators . We met in Belgrade and talked about Dutch and Serbian literature, and the cultural transfer and exchange.
I am grateful for Clio Publishers, Zoran Hamovic and his team. Their organizational professionalism, and their love for books is heartwarming.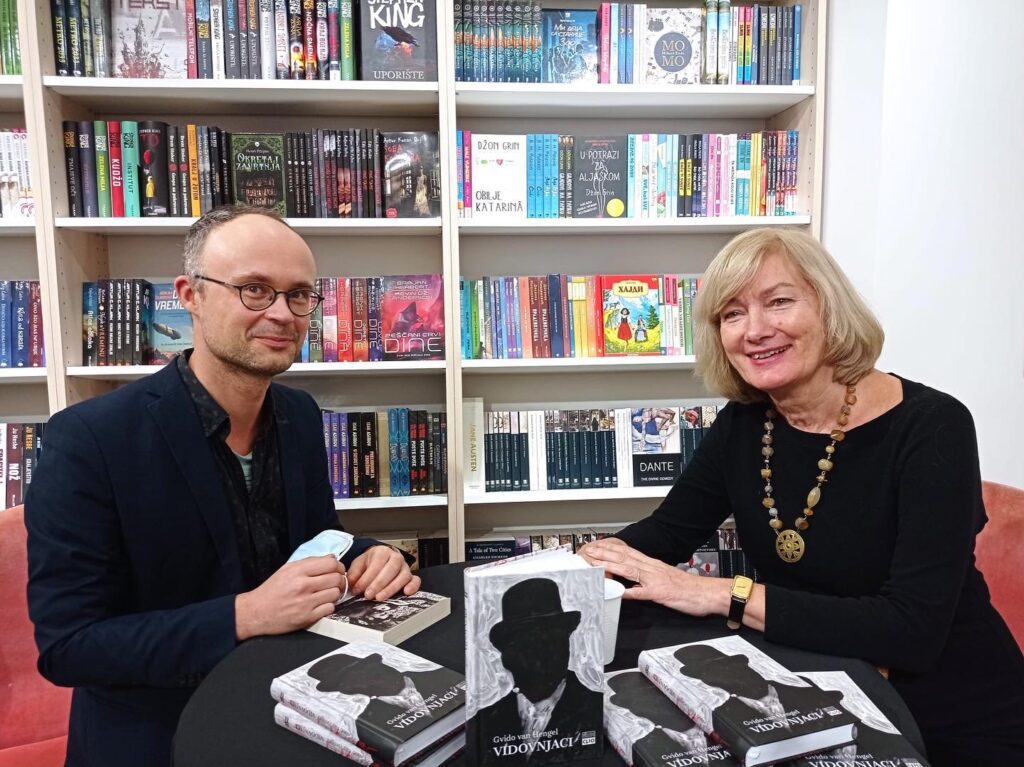 It was a quite an experience to be a guest in the studio of Kulturni Dnevnik (RTS) and discuss European pre-war visions, and the legacy of Dimitrije Mitrinovic in London.
I had a good conversation with Vladimir Natkovic from Danas about the danger of seers and the messages, back in the 1990s and now. Unfortunately, there is a mistake in the text that could very well be a result of some mutual misunderstanding. It wasn't Johan Huizinga but his contemporary Jan Romein who coined the term "minor religions" (Johan Huizinga is, as I came to realize, much better known in Serbia than in the Netherlands). Additionally, I talked about the Catholicism of Frederik van Eeden, not the presumed Catholicism of Dimitrije Mitrinovic.
With Vesna Lapcevic from Sputnik I talked about European and cosmopolitan citizenship.